Our technologies are based on scientific data and offer a significant advantage over more traditional detergents, at the same time guaranteeing a more responsible approach from an environmental point of view and attention to safety.
Our biotechnology experts using ozonized Sunflower Seed Oil DR. VIGNA as raw material, developed in Italy with partnership with the Cuban Research Center of Ozonetherapy, with the proven antibacterial, antifungal and sanitizing qualities for the realization of our sanitizers have eliminated the main traditional typical ingredients.
The typical ingredients of traditional detergents are potentially harmful to human health and the environment. Our philosophy is to use simple ingredients that behave excellently for the required activity, careful selection and continuous tests have allowed us to satisfy all our objectives relating to product performance, value for money, superior health and safety profiles with a reduced environmental impact.
We aim to replace unwanted ingredients with a combination of biology, plant extracts, natural thickeners and naturally derived sustainable surfactants.
Our products are formulated for the lowest possible toxicity and the fastest biodegradability, reduced impact on aquatic life, reduced use of dangerous substances, nothing harmful is left behind, none of our raw materials or products have been tested on animals. All the ingredients are cold processed to ensure maximum effectiveness.
Our cleaning products are safer for the environment and the person who uses them, we have excluded ingredients used for decades for traditional detergents that have raw materials with a negative impact on human health and damage the environment.
Products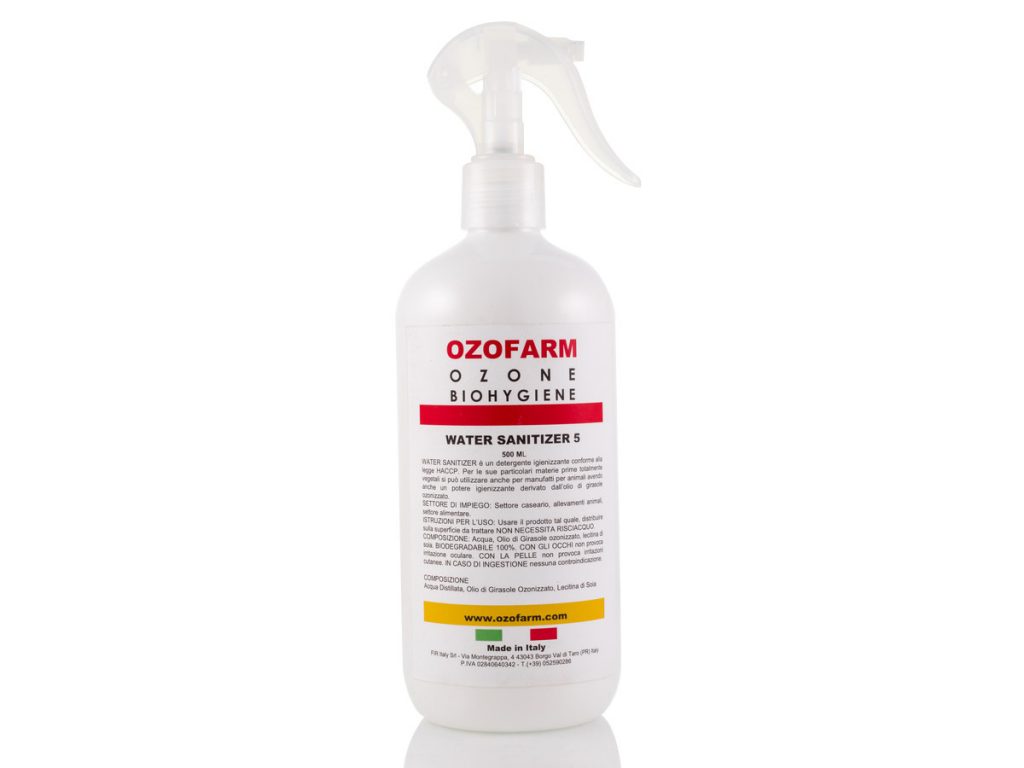 OZOFARM WATER SANITIZER 5 SPRAY Bottle 500 ml Sanitizer with Ozonized Sunflower Seed Oil
COMPOSITION: Distilled Water, Ozonized Sunflower Seed Oil, Soybean Lecithin in Powder. SPRAY READY FOR USE : In agriculture, food industry, healthcare and hospital environments, for cleaning […]